Easter Packaging Lineup For Gilliam Candy Company
Package Prototype Needs
Quality Candy Company needed a quick turnaround for their new Easter candy line and reached out to us for help. We had a great time with these cute bunny packages. They turned out really great!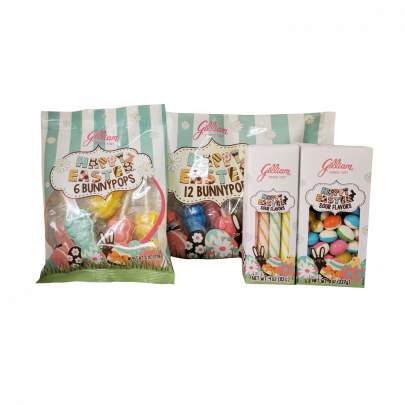 Turnaround
We were able to quickly prepare their artwork, print, assemble and deliver 8 prototypes of each package in 24 hours!
To ensure vibrant colors and minimal transparency we used a 3 layer white-overprint to provide a clean base.
Need package prototyping services? We'd be excited to work with you! Please contact us and we'll get back to you shortly!